The Weed Man Annapolis, MD team lives and works in the communities that we serve. Offering quality service is our main goal for our customers and neighbors. Meet your Annapolis, MD Weed Man team of lawn specialists who are professionally trained to manage all of your lawn care needs. We're happy to introduce ourselves!
Layne Sheppard - General Manager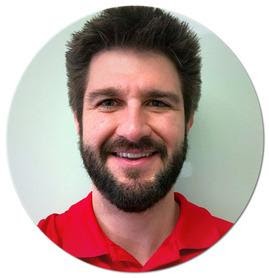 Layne Sheppard, a graduate of Bridgewater College with a double major in business administration has been working with Weed Man since 2003.  Layne's career with Weed Man began at the ground floor.  He started as a student going door to door hanging door hangers and worked his way up to being a yard technician.  Upon graduation he began working as a salesman and as a customer service representative.  In the spring 2011 Layne assumed the role of head of our marketing and customer service program.

Layne made the move to our Annapolis office in February of 2014 to head up our operations there. He has overseen the growth of a one truck and small office to five truck operation with a new much larger operating facility. This has happened through hands on work and results focused goals while developing talent in several key positions in the Annapolis office. He looks forward to the challenges that lay ahead as we continue to have growth in our business and creating new roles for future team members.  Layne resides in Annapolis. He is a big college football fan and despite the Mountaineers of West Virginia being his favorite team he has adopted the Navy Midshipman as an easy second favorite team.
Josef Heimerl - Technician Manager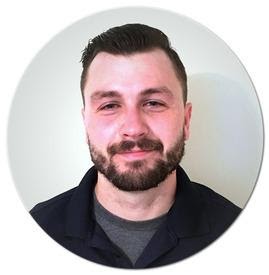 Our technician manager, Josef Heimerl moved to Annapolis from North Carolina in early July 2015. Shortly thereafter, he came on board as a technician and in a matter of months ascended from the role to that of Senior Technician, and then Technician Manager which he currently holds.  Holding a history degree from DeSales University, Joe came to Weed Man looking for a career opportunity that would help him set down roots in Annapolis and help expand his knowledge in the lawn care field.  He's a graduate of the University of Georgia turfgrass management program and it has helped him maximize his talent in this exciting industry. 

    Although never living in Annapolis before, Joe had always wanted to live in and around this area long term. With four family members being graduates of the United States Naval Academy and many more living in the surrounding county limits, meeting new and existing customers alike has been a wonderful experience.  Not one to be satisfied, he is constantly working hard to improve his department daily, develop new talent, and mold himself into a valuable asset to Weed Man going forward.